'not the end of me' Album on CD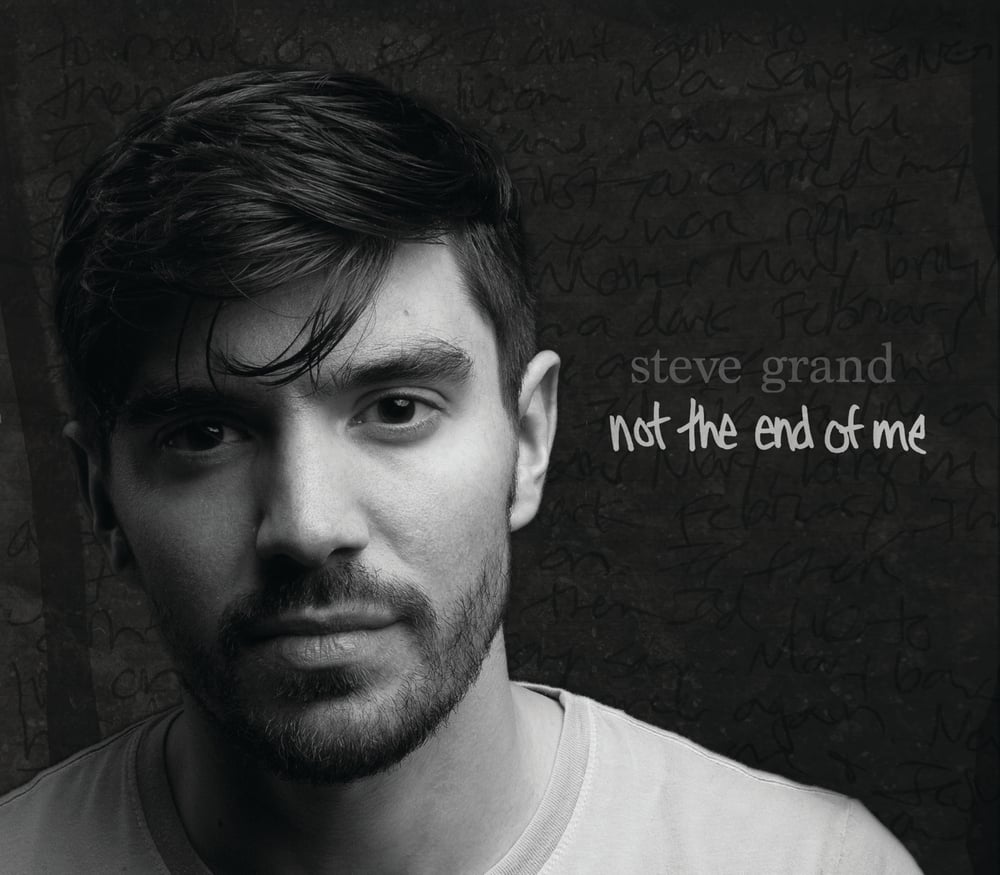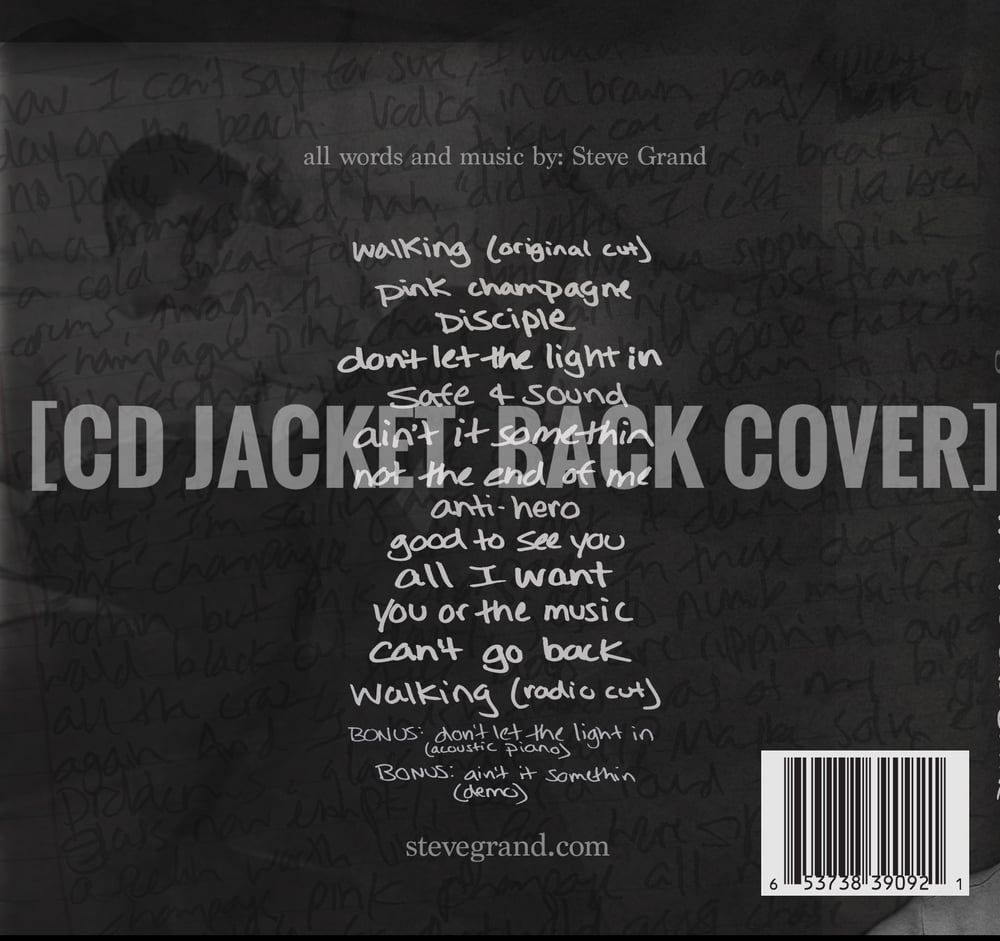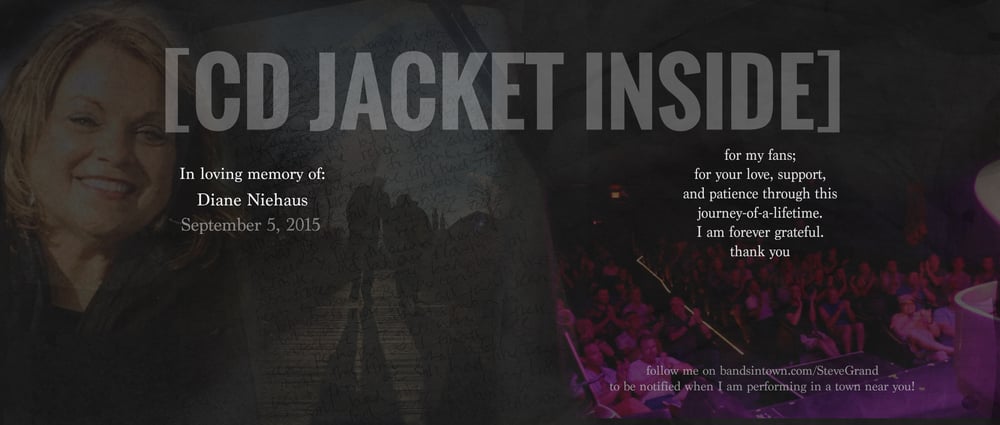 Steve's sophomore album, "not the end of me," in CD format.
Autographed and PERSONALIZED options available!
Purchase includes:
(1) 12 original tracks, PLUS: 2 bonus demo tracks, & a newly reworked version of the single "Walking."
(2) 8 page album booklet with all song lyrics in Steve's handwriting.
(3) A digital copy of the album: You will receive an email with a link to download a zip file of the MP3 digital files of the tracks. You will need to open this file on a computer, extract the file and then import it into your music player app of choice.
All songs written and recorded by: Steve Grand
All artwork by: Steve Grand
originally released: July 6th 2018
--------------------------------
PLEASE NOTE: Due to the COVID-19 pandemic, delivery times are NOT GUARANTEED. We are not responsible for items arriving late. We appreciate your understanding and patience!
PLEASE READ our SHIPPING POLICY before placing your order
INTERNATIONAL CUSTOMERS: please provide your phone number when placing your order. We've found this really helps to prevent your order from being lost or delayed.
--------------------------------
If you want your order PERSONALIZED, you must:
1. Choose the AUTOGRAPHED option in the drop down arrow below, and
2. indicate to whom you want the order personalized to in the "comments" section at the end of your order. Write something like "Please personalize to...." so I know whose name to write.
3. understand that PERSONALIZED ORDERS can take UP TO 10 BUSINESS DAYS to ship since I have to make a special trip to personalize it to you by hand :)
If you forgot to indicate who you would like your order personalized to, and have already completed checkout, please email us at SteveGrandMerch@gmail.com with your order number and/or full name (and the email you used to place your order) to specify who you would like your order personalized to.
Thanks for your support, understanding, and patience! :D
- Steve